Benefits of Online Courses and eLearning
As I write this article, we are just starting another COVID lockdown at the beginning of 2021. Many schools, gyms, dance studios and other fitness and educational centres are closed. Lots of people are looking at online courses and lessons for help.
There are many benefits to creating and selling an online course to help your business to grow. The eLearning industry's size is already over $200 billion and forecast to expand by nearly 10% per year.
There are so many businesses that could make a success of creating an online course. You could be a talented chef, bookkeeper, home decorator, declutter expert, fitness coach or yoga instructor. Anybody with a skill that others might find useful! Many schools and universities are taking classes online to help during lockdown as they try to reach a wider audience.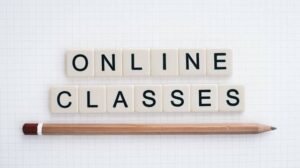 Some benefits to building an online course:
1 - It allows you to keep earning during lockdown and beyond.
If your business has been forced to close or adapt this year, then an online course is an excellent way of reaching new customers. Once you have built the content you can sell the course over and over again whilst working on other projects.
2 - You can reach an audience further afield.
If you're running unique dance classes in your local area, you can now reach potential customers worldwide who are interested in your latest course. It is an easy package to bundle together and sell for your audience to complete when it's convenient for them.
3 - You can build the content at a time that suits you.
Juggling your time and other commitments can mean that it's difficult to find consistency when it comes to growing your business. Venues can open and close at the moment at relatively short notice, but with an online course, you can build the content when it suits you.
4 - It can help to grow other areas of your business.
You might be looking to expand other parts of your business, and promoting an online course is an excellent way of raising awareness of what you do. For instance, you could offer a free beginners course for your in-person yoga classes or provide discounts to live events to online subscribers. The possibilities to upsell and grow are huge!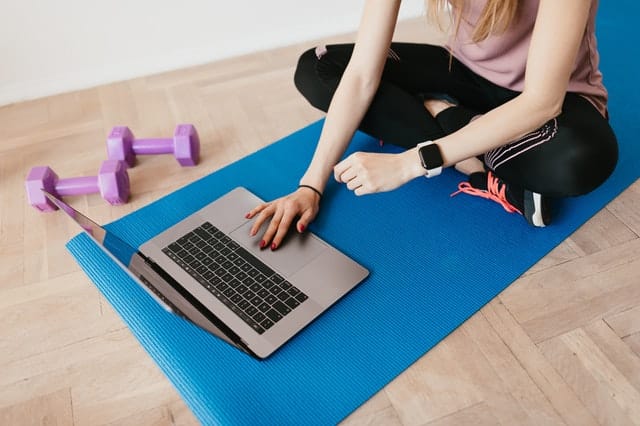 What software could I use to help create an online course?
We spent a lot of time investigating the vast array of online course platforms and here is the best balance of price and effectiveness that we found:
1 - WordPress with LearnDash
WordPress powers 35% of internet websites around the world. LearnDash is a Learning Management System (LMS) that runs on WordPress sites and allows you to build a course structure based around your content.
LearnDash is extremely powerful and can include certificates, quizzes, assignments and discussion forums. These are all customisable to your exact needs. Live webinars on Zoom are also possible to easily integrate with your course.
You can charge a one-off fee for access to a course, or combine classes together for a bundle price, or even sell a monthly access pass to your courses.
2 - FluentCRM
FluentCRM is a relatively new Customer Relationship Management (CRM) platform that integrates very well with WordPress and LearnDash.
It allows you to build your list of leads and create automated emailers depending on exactly how your customers use your online course. FluentCRM enables you to send out bulk emails to promote upsells and offer customised discount codes to grow your business. The software is also priced very reasonably compared to other CRM software providers. Above all, it removes the stress of manually emailing your clients and repays the investment many times over.
LearnDash and WordPress can also be connected to the vast majority of CRM software providers. This can help if you already have a system in place (HubSpot, Salesforce etc.).

3 - Vimeo
Whilst it is possible to host videos on YouTube for free, there are a few disadvantages. Even if your video is unlisted, there is the possibility that it can be discovered and shared. Also, it looks slightly less professional when you are charging your customers for the content. It is possible to use other video hosting platforms, such as Wistia or Amazon S3, but these can prove significantly more expensive than Vimeo.
Vimeo offers a fixed monthly charge depending on the total size of videos you upload to their platform. It is completely ad-free and you can restrict which websites can embed your video for complete control.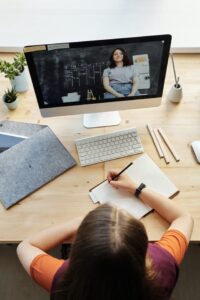 Pricing for an Online Course website
LearnDash is currently on sale for $159 per year - about £10 per month.
FluentCRM is on offer for $77 per year - about £5 per month.
Vimeo starts at £6 per month depending on the amount of video content you are looking to upload.
Therefore, for just over £20 per month, you can add unlimited online course content to your WordPress website.
If you do not currently have a WordPress site or your website needs a refresh then have a look at our previous article:
4 Reasons to Secure a Professional New Website
Online Courses Summary
In conclusion, online courses are already widely used and effective, and their usage is forecast to grow at an impressive rate. There are so many businesses and educational establishments that could benefit from building an online course package, and there has never been a better time to invest.
Please get in touch with us here at Vector Web Design in Bampton, Oxfordshire. We can offer a free consultation and a completely customised quote for your business or organisation.
We can design and build your website and courses to help your business recover and grow in 2021!